The Zoom F1- LP is the perfect solution for videographers who need to capture the nuance of every word with professional quality audio.
Capture Every Nuance
The Zoom F1-LP comes with Zoom's newly engineered LMF-1 lavalier mic, designed for capturing every nuance. Combined with the F1, you can record high-resolution audio up to 24 bit/96 kHz, perfect for interviews, wedding vows, and more.
Low Profile Design
With its minimal profile, the Zoom F1-LP attaches neatly on belts, waistbands, or slipped into a pocket so the recorder can be easily concealed.
Essential Features for Videographers
AUTO LOCK
The Record Hold function or the Hold Switch can be used to prevent your subject from accidentally hitting buttons while recording.
NO CHANCE OF OVERLOAD
An on-board limiter and auto-level control keep your levels safe when spikes in loud volume occurs.
CONVENIENT POWER SOURCES
The F1 can be powered using two AAA batteries (included) or with the optional AD-17 power adapter.
USB CONNECTIVITY
Transfer recordings to your computer in card reader mode or record directly to your computer or iPad using the F1 in USB audio interface mode.
Multiple Mic Options
With our proprietary 10-pin connector, the F1 is compatible with all of Zoom's interchangeable mic capsules, providing more options for recording.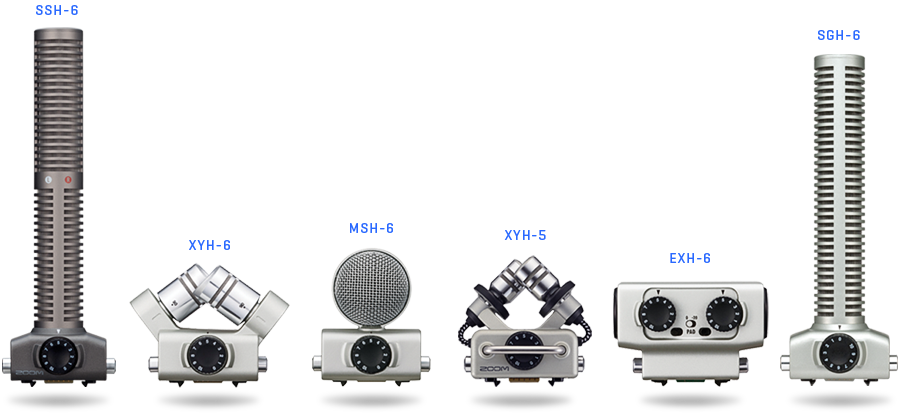 Features at a glance
Two-channel audio recorder
Compatible with Zoom microphone capsules
Supports up to 24-bit/96 kHz audio in BWF-compliant WAV or a variety of MP3 formats
One-touch button controls
1.25" monochrome LCD display
Rec Hold function to avoid accidental operation of buttons
Stereo ⅛" Mic/Line In mini phone jack with Plug-in power (2.5V)
Stereo ⅛" Phone/Line Output jack with dedicated volume control
Built in limiter and auto level control to avoid clipping
Pre-Record function
Tone generator for calibrating audio levels between the F1 and a DSLR or video camera without the need for an attenuator cable
Sound marker function that outputs quick tone to make syncing audio and video easy
Records directly to micro SD and SDHC cards up to 32 GB
​Micro USB port for data exchange to and from computer and use as an audio interface with computer or iOS device
​Runs on only 2 standard AAA alkaline, Lithium, or NiMH rechargeable batteries, or AC adapter (AD-17)
Up to 10 hours of operation with alkaline batteries (when using lavalier)